Motor Scooter & Moped Repairs & Maintenance Seacoast NH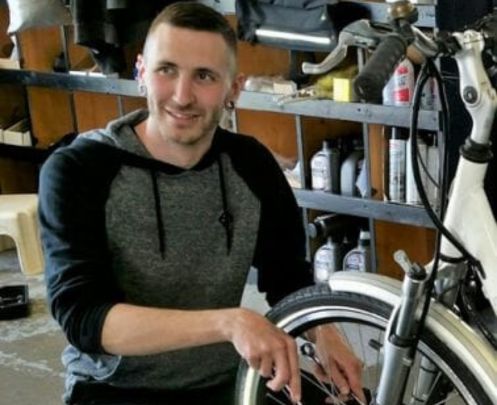 Motor Scooter & Moped Repairs in Seacoast NH
At EZ Bikes & Scooters, we're not just a moped repair service; we're your dedicated partners in keeping your two-wheeled companion in top shape. With a team of skilled technicians boasting years of experience, we're here to handle all your maintenance, repair, and tuning needs, ensuring your moped operates at its absolute best.
Our Comprehensive Moped Repairs Include:
Mystery issues plaguing your moped? Our experienced technicians use advanced diagnostic tools to pinpoint problems quickly. Whether it's engine trouble, electrical issues, or strange noises, we'll provide efficient and effective repairs to get you back on the road with confidence. Our motor scooter and moped repairs in Seacoast NH include, and are not limited to:
Brake Repairs
Brake Adjustments
Engine Repairs
Oil Changes
Spark Plug Replacement
Battery Replacements
Tire Repairs & Replacements
Headlight Repairs & Replacements
Safety Inspections
Fuel Filter Changes
Steering Repairs
Motor Scooter & Moped Maintenance in Seacoast NH
At EZ Bikes & Scooters in Seacoast, NH, we take the hassle out of regular motor scooter maintenance, so you can enjoy worry-free rides. Our dedicated team understands the importance of keeping your scooter in prime condition, and we're here to make it effortless for you. From routine oil changes and tire inspections to brake adjustments and engine servicing, we provide comprehensive maintenance solutions tailored to your scooter's needs. With our attention to detail and commitment to excellence, you can trust us to keep your scooter running smoothly, ensuring your safety and peace of mind every time you hit the road. Experience the convenience of regular motor scooter maintenance at EZ Bikes & Scooters, where we're passionate about keeping you on two wheels, enjoying the beauty of Seacoast, NH, and beyond.
Contact Us For Further Information on Motor Scooter & Moped Repairs & Maintenance in Seacoast NH
Simply get in touch with us for more details and information. Call us at (603) 778-1402 to know more with Motor Scooter & Moped Maintenance in Seacoast NH