Need a place to store your scooter this Winter? We can help!
Let us store your scooter in our secured, indoor facility, away from winter's snow and salt. 
Before we put your scooter into hibernation, we will winterize it, drain the gas and wipe it down. Your scooter battery will be disconnected and stored in a climate controlled room. When spring arrives, no worries! Your scooter will be ready to ride!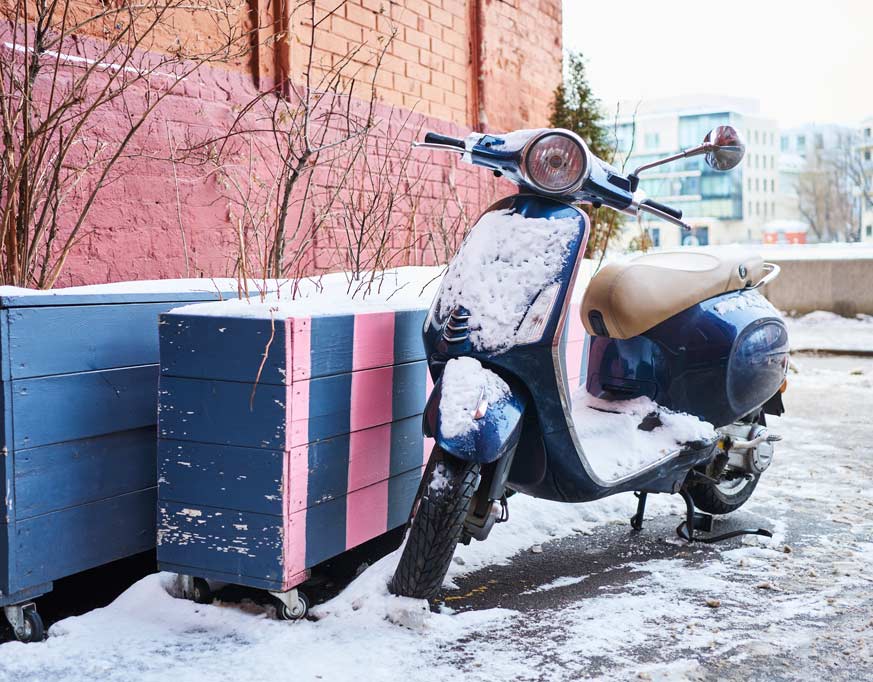 Winter storage period Fall 2023 – April 2024
SAVE 20% on any service or accessory while your scooter is in storage!
Includes scheduled maintenance, tires, belt and roller services, engine/gear oil change and more!
Contact Us For Further Information on Winter Scooter Storage