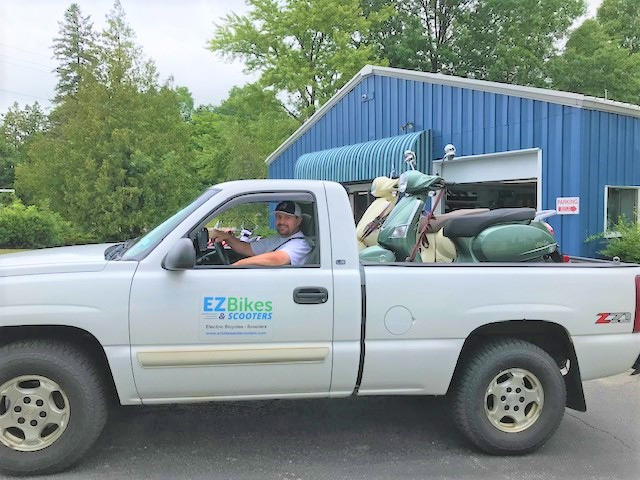 Our Pickup / Delivery Options
We'd be happy to deliver your new scooter! 
Need repairs?  No problem. 
Pick up and delivery is also available for repairs and upgrades. Our normal delivery range is within 15 miles of our store in Exeter.  If you live outside of our 15 mile radius, pickup/delivery may be arranged depending on distance and driver availability. 
Charges will incur.