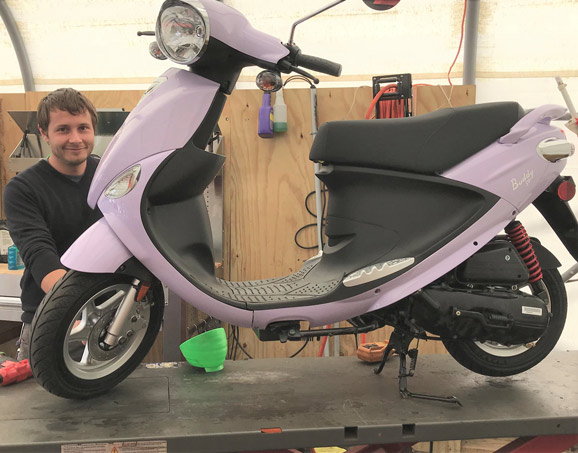 Revitalize Your Scooter's Performance: Unlocking the Power of Expert Maintenance, Tuning, and Motor Scooter Repairs in Seaocast NH
Our team of technicians have the experience to handle all of your maintenance, repair and tuning needs. We service almost all makes and models of scooters including the brands we sell – Genuine, Lance, SYM, Chicago, Scootstar and NIU scooters. Providing you with great service and satisfaction along with getting you back on the road, enjoying your scooter, is our priority.
Let us get your scooter up and running like new.
Call us today at (603) 778-1402 and we'll get you in and out of the shop in an efficient and timely manner, so you can get back to riding.