Motor Scooter Tune-Up Service Seacoast NH
Revitalize Your Ride with EZ Bikes & Scooters' Motor Scooter & Moped Tune-Up Services –
Just $199!
Your motor scooter or moped deserves the best care to keep you cruising in style and safety. At EZ Bikes & Scooters in Exeter NH, we've crafted the ultimate tune-up package that covers every aspect of your ride, ensuring peak performance and reliability. For just $199, here's what you get: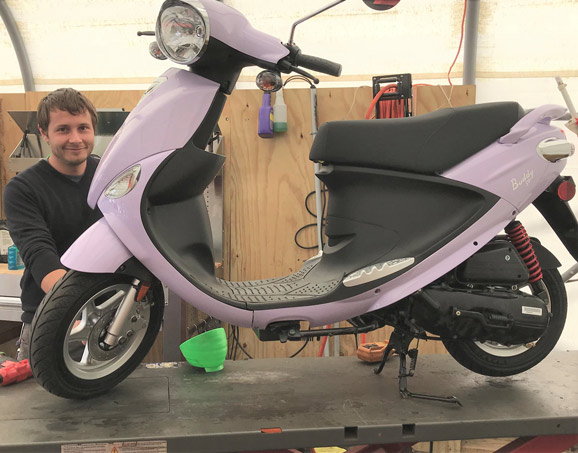 Oil Change: We'll swap out your old oil with fresh, high-quality oil to keep your engine running smoothly.
Fuel Filter Inspection: A clean fuel filter is essential for optimal performance, and we'll make sure yours is up to the task.
Brake Adjustments: Your safety is paramount. We'll fine-tune your brakes for maximum stopping power.
Safety Inspection: We leave no stone unturned, meticulously inspecting every critical component to ensure your scooter is roadworthy.
Spark Plug Replacement: A fresh spark plug means better combustion and improved efficiency.
Full Battery Charge: Don't get caught with a dead battery. We'll ensure it's fully charged and ready to go.
Tire Pressure Adjustment: Proper tire pressure ensures better handling and longer tire life.
Complete Fuel System Flush & Cleaning: We'll flush your fuel system, including the carburetor, to eliminate any gunk or buildup.
Fresh Ethanol-Free Gas: We use only the best ethanol-free gas to optimize your scooter's performance.
1 Hour of Expert Labor: Our skilled technicians will dedicate a full hour to pampering your scooter, making sure it runs like a dream.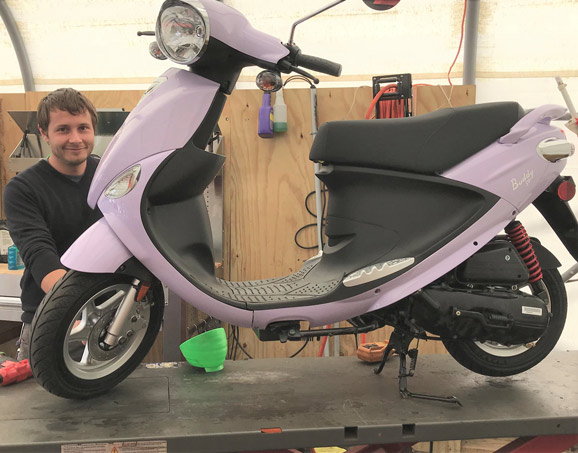 Contact Us For Further Information on Motor Scooter Tune-Up Service in Seacoast NH
Experience the joy of a rejuvenated ride with EZ Bikes & Scooters' comprehensive motor scooter & moped tune-up services. For just $199, you'll have peace of mind, knowing that your scooter is in top-notch condition. Don't miss out on this incredible offer – schedule your tune-up today and rediscover the thrill of the open road.